FROM DESIRE TO PURCHASE IN ONE CLICK
MAKE YOUR BRAND CONTENTS TRULY SHOPPABLE
ACROSS ALL CHANNELS, WORLDWIDE
We connect brands
with
shoppers

.

We transform brand content into intelligent brand commerce on all digital touchpoints.

Our unique digital POP (Point Of Purchase) solutions make brands' website contents and advertisements instantly shoppable allowing consumers to pass from desire to purchase in one click, from any channel.

Swaven geolocates consumers and tracks product availability to drive more qualified traffic to their online and offline stores and retailers.
For all digital
touchpoints

.
Website
Video
Display
Social
Mobile
Chatbot
TV
Email
Key business
benefits

.

OPTIMISED PURCHASE PATH
TO ONLINE & OFFLINE STORES

Geolocates consumers & tracks your products to drive qualified traffic to your stores & resellers, from all channels, in one click

INCREASED CONVERSION
& MARKETING ROI

Transforms your campaigns into direct acquisition lever with concrete KPIs and multiplies client conversion potential

ACTIONABLE ANALYTICS
VIA SAAS PLATFORM

Tracks the buying journey to allow end-to-end lead management throughout the conversion funnel to maximise brand performance
Market leaders
trust us

.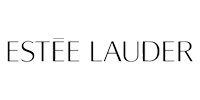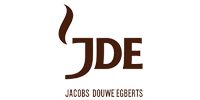 International
coverage

.

Our POP solutions are equipped with advanced Where To buy technology that is extremely fast and easy to implement anywhere in the world, for your local and global needs. We work today with industry leading brands in six continents: Europe, North and South America, Asia, Oceania and Africa. Our international team is happy to demonstrate our fully customizable solutions and case studies from your sector and region.