Playstation adopts again a Swaven solution, the shoppable video. When launching the new Playstation  game Uncharted 4. The shoppable video has been used to promote the game while enhancing the customer experience. Between May 05, and May 09, 2016, video compaigns to promote the game where boosted with button internet users watching the Uncharted 4 trailer would buy the game at any time by clicking order in the right corner of the video.
That brought up the widget with direct purchase options for each store: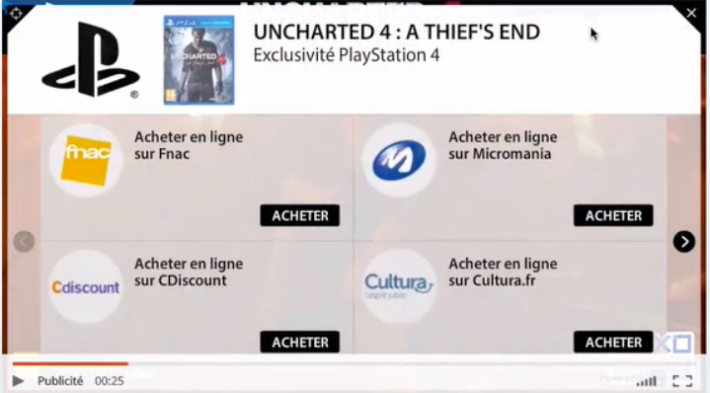 Clicking "Buy" redirected users to the product details so they could add the game to their basket and continue watching the video.
With Shoppable Video, Sony Computer Entertainment was able to offer its customers:
The opportunity to buy without disrupting their video viewing

A simple redirect to online retailer product pages

Real-time information on game availability
By optimizing the customer experience, the group was able to boost sales without bypassing its distribution network.